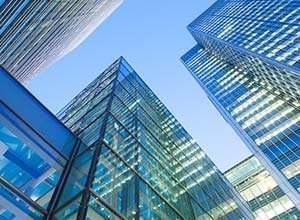 WE ARE JUST WHO YOU HAVE BEEN LOOKING FOR
A.M. Accounting & Taxes, Inc. is the accounting firm for the new or small business, church or individual who needs help in managing the financial aspects of their business.  Whether you need help in initially setting up your business or church, payroll processing, paying or filing taxes, come to us, we take the worry of "how to" off your "to do" list.
WE OFFER TURNKEY ACCOUNTING SOLUTIONS FOR YOUR GROWING BUSINESS OR CHURCH
Our experienced tax preparers stay abreast on the latest tax issues, and help you resolve past tax problems. Whether you haven't filed in years or want your returns filed quickly but accurately, come to the firm you can trust to handle your information with your best interest in mind.
If your business is a church, we are the specialist when it comes to church compliance, payroll, financial statements, 501 (C) preparation, minister's compensation packaging and everything else you don't know you need to make your church function within authority guidelines and procedures.
We don't stop there. Insurance coverage for your church and property, credit restoration, pension rollovers, insurance products and more. We are "just what you have been looking for", because we help you in ways that others don't, and most firms can't.